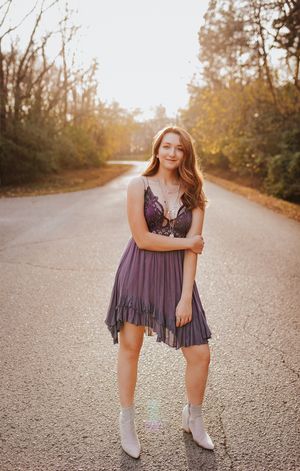 About Meg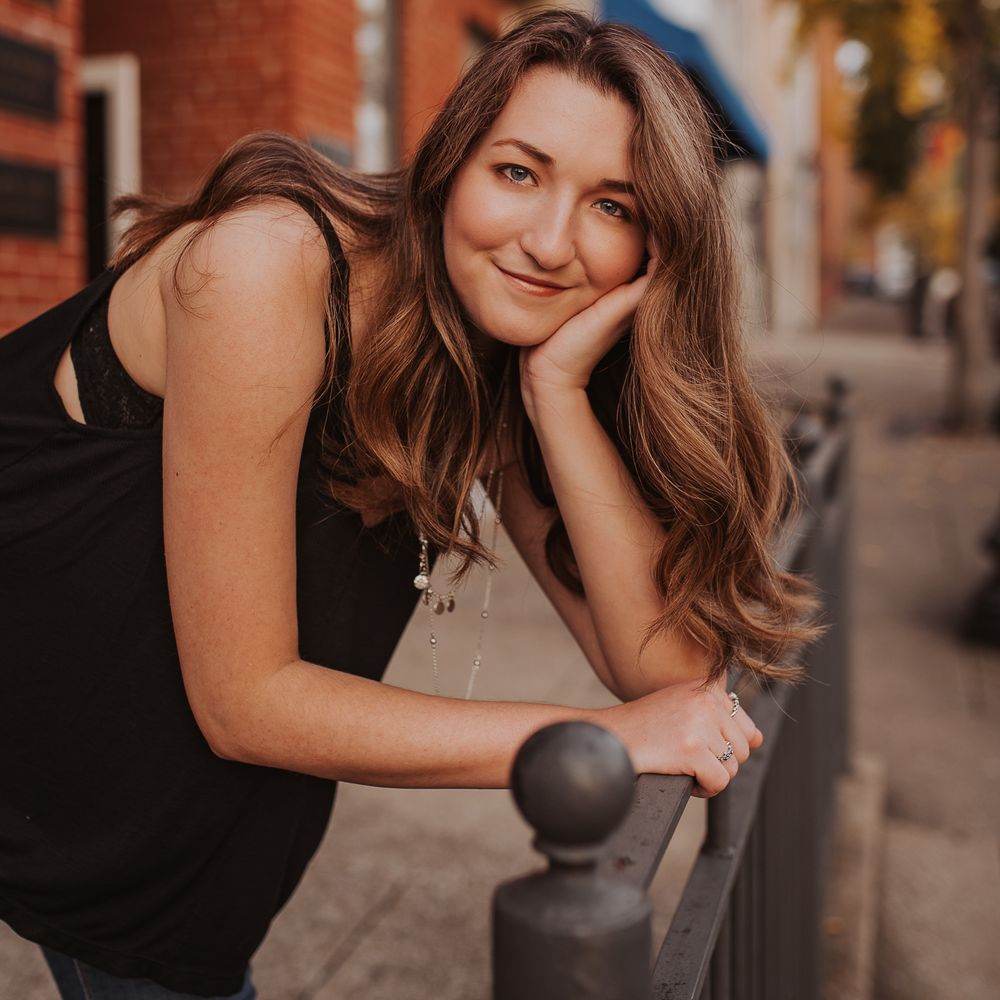 Storytellers from the Americana tradition have time and time again written timeless songs that speaks to a universal truth. Meg Renee, an aspiring young singer-songwriter based in Nashville, Tennessee, is attempting to do just the same with her latest batch of songs to be released this Fall. These songs can only be described as classic but current. With a voice that reminds listeners of Dolly Parton, Patty Griffin, and Emmylou Harris and music that fits right alongside famed singer-songwriters like Jewel, Grace Potter, and Sheryl Crow, 24 year old Meg Renee synthesizes both old and new sounds in her upcoming album Alternate Universe. There are elements of Pop, Rock, Country, Americana, Folk, and Blues, but what truly makes this music stand out is the content. As a true songstress, Meg blends reality in her songs, writing about characters straight from her imagination to make a universal point about life and love's hardships as well as her own personal experience with heartache, feelings of inadequacy, and lots of anxiety.
"I'm not always a confessional songwriter, but all of these songs have heart and a lot of me inside them," Meg reveals, "I always aim to write a good story, something that when someone hears it they can see the setting and feel the pain or the joy laced into the song. Some of my songs are so autobiographical they could be ripped straight from a journal entry. It really depends on what sparks an idea."
Meg has been immersed in the music industry since she was 12 years old. Her career started slow, but unique. She had been writing songs since she was six years old, though Meg acknowledges they were not all diamonds in the rough. At 9 she decided to learn guitar to put the songs in her head into the world. By 12 she had signed up for her middle school talent show, armed with a song she had written herself, called Searching For You. She was the only 12 year old playing an original for the competition and many were very impressed. It was after this show that she began to book shows in earnest in the local area. At first she played only in her hometown but soon she was playing all over Ohio. She sang all originals at wineries, breweries, coffee shops, restaurants, festivals, fairs like the Ohio State Fair, and even a first dance for the bride and groom at a wedding. One of her bigger claims to fame is opening for JT Wooddruff from Hawthorne Heights and other similar bands at the Rock Star Pro Arena in 2014. 
"I think my favorite part about performing is the crowd. I get so excited when I'm playing a song and someones tapping their foot or clapping to the beat. The crowd makes my job even more fun because they make my songs matter. If there was no crowd the song wouldn't come to life in anyone's heart but mine. So that's why I do what I do and that's why I love doing it so much. Plus playing music is just plain amazing.There's nothing else in the world I want to do," Meg says about performing.
Meg's career reached the next level when she released her Debut Album, Dream Awake which she wrote, performed on, and co-produced. The album was co-produced, mixed, mastered, and engineered by Micah Carli, former guitarist from Hawthorne Heights, from his studio, Popside Studio. Dream Awake was well received and her song "Calloused Wings," an Americana Pop song about working hard for your dream, won Best Pop song for the Ohio Music Awards in 2016.
That year Meg moved to Albany, New York to study Music Industry with a  concentration in Songwriting and Composition at The College of Saint Rose, determined to sharpen her songwriting and performing skills while learning about the music business, audio engineering, and record production. She continued to perform during this time around Central New York and Ohio and released two singles, recorded at Popside Studio with Micah Carli, in 2018. Most notably, she opened for The Early Mays, a local all female folk trio, at Studio G3 in Albany, New York. During her time at school she became Head Songwriter at the school's student run record label and began writing her album Alternate Universe. At the end of her sophomore year she began recording the first songs on the album in Saints and Sinners Studio at The College of Saint Rose with help from her teacher, Sean McClowry. 
Employing the talents of Nashville and Albany instrumentalists, as well as talented teachers and students, Meg was able to record most of her album by the middle of her second semester as a senior. Like many, things her plans were quickly altered when the pandemic hit. Meg graduated from home in Ohio and continued to record in her home studio. In July, 2020, Meg made the big move to Nashville, and has been working with Aidan Sloppy, a fellow graduate of The College of Saint Rose and an amazing Nashville producer, to mix and master the album.
"I can't wait for everyone to hear the rest of the album, and to play it out everywhere, now that social distancing and mask restrictions are being lifted. It's been so long since I've gotten to perform, and I'm ready to be in front of a crowd again," Meg says.
Meg released her new single, You Got Two, in April on all streaming platforms, and has been enjoying sharing the first of the new music she is planning to release from her upcoming album. She hopes to grow her audience, especially in Nashville as well as continuing to co-write with other artists. "I want to see how far I can get with my music and I'm hoping that playing out in Nashville along with releasing this new album will be the next step for me," Meg shares.
As she has since day one of her career, Meg plans to continue writing and singing her truth to whoever will listen. Listening to her album, Alternate Universe, you'll find yourself relating to her anxiety, hearing the ache in her lovelorn voice, and wowed by how easily she can spin a tale. And like a true storyteller, she won't quit until she's out of words to say -- or sing.