About Meg Renee
Storytellers from the Americana tradition have time and time again written timeless songs that speaks to a universal truth. Meg Renee, an aspiring young singer-songwriter based in Nashville, Tennessee, is attempting to do just the same with her latest batch of songs to be released this Fall. These songs can only be described as classic but current. With a voice that reminds listeners of Dolly Parton, Patty Griffin, and Emmylou Harris and music that fits right alongside famed singer-songwriters like Jewel, Grace Potter, and Sheryl Crow, 24 year old Meg Renee synthesizes both old and new sounds in her upcoming album Alternate Universe. There are elements of Pop, Rock, Country, Americana, Folk, and Blues, but what truly makes this music stand out is the content. As a true songstress, Meg blends reality in her songs, writing about characters straight from her imagination to make a universal point about life and love's hardships as well as her own personal experience with heartache, feelings of inadequacy, and lots of anxiety.
"I'm not always a confessional songwriter, but all of these songs have heart and a lot of me inside them," Meg reveals, "I always aim to write a good story, something that when someone hears it they can see the setting and feel the pain or the joy laced into the song. Some of my songs are so autobiographical they could be ripped straight from a journal entry. It really depends on what sparks an idea."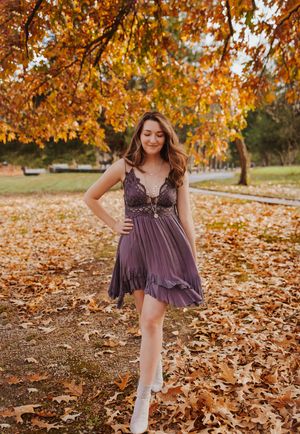 Tour
There are no upcoming tour dates at this time.